Saturday, June 23, 2012
...to
The Tattooed Teacher blog
. She is having an AWESOME giveaway. It ends tonight so hurry!!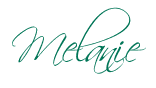 Saturday, June 16, 2012
Amanda over at
Teaching Maddeness
has reached 100 followers in just
ONE week
! She's having a phenomenal giveaway. Her blog is absolutely adorable and I've already stolen grabbed some great ideas!
Hurry! Click the picture, check it out, and enter!